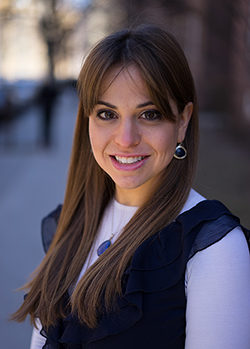 Riva Preil, PT, DPT, WCS, BCB-PMD, CLT
Riva is a leading pelvic floor physical therapist. After graduating from Hunter College, Riva practiced at St. Joseph's Regional Medical Center's (SJRMC) outpatient department treating patients with various musculoskeletal and neurological disorders. Riva's passion for women's health led her to create the Pelvic Floor Program at SJRMC, where she treated women with bladder, bowel, and sexual dysfunction. After her experience at SJRMC, Riva worked at a renowned pelvic floor physical therapy clinic in New York City where she continued to treat women with various pelvic floor disorders, including, dyspareunia, interstitial cystitis, vulvodynia, pudendal neuralgia, constipation, incontinence, prenatal and postpartum conditions, pelvic organ prolapse, and chronic pelvic pain. Riva has also treated pediatric bladder and bowel dysfunction.
In addition to using therapeutic exercise and manual therapy, Riva is certified in various modalities to help her patients achieve their goals. She is a Board Certified Specialist in Women's Health Physical Therapy (WCS) and she received biofeedback certification in treating pelvic floor dysfunction from BCB-PMD. She is also a Certified Lymphedema Therapist (CLT) through the Academy of Lymphatics, allowing her to treat individuals who experience upper and/or lower extremity swelling. Furthermore, she is trained in Craniosacral Therapy to help patients with hyper-sensitized central nervous systems and disruptions in cerebral spinal fluid flow.
To complement her clinical experience, Riva hosted a pelvic floor radio show and writes a blog on women's health. She is excited about being the founder and owner of Revitalize Physical Therapy, and she looks forward to having the opportunity to help many along their healing journey.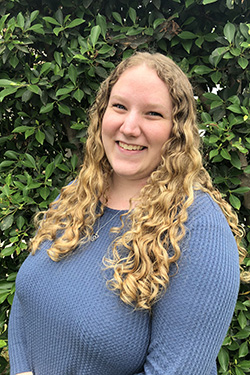 Amanda Peled
Amanda works as a physical therapist with a concentration in pelvic health. Her interest in physical therapy stemmed from her own experiences as a recipient of physical therapy as a teenager. This helped her realize the uniqueness and complexity of the human body, as well as the importance of helping others.
Amanda specialized in pelvic floor physical therapy due to her interest in the human body, desire to help others, and passion for pelvic health. She has taken her certification courses in pelvic floor physical therapy through the Herman and Wallace Institute. She then completed her clinical affiliations at pelvic floor clinics where she was able to further develop her skills and expertise.
Amanda specializes in working with men and women experiencing pelvic pain, fecal and urinary incontinence, constipation, urinary urgency, organ prolapse, prenatal and postpartum conditions, pain with orgasm or ejaculation, vestibulitis, vaginisimus, and dyspareunia. Amanda is excited to be joining the Revitalize Physical Therapy team!